Question 11:

Diagram shows a composite formed by joining a quarter cylinder and a right prism at the rectangular plane 
EFGH
. The trapezium
ABGF
 and the quarter circle 
FGK
are the uniform cross sections of the solid.
Using   , calculate the volume, in  cm
3
, of the composite solid.
Solution:
Question 12:

Diagram shows a cylindrical tank in a residential area which have 125 houses. Each house received equal volume of water.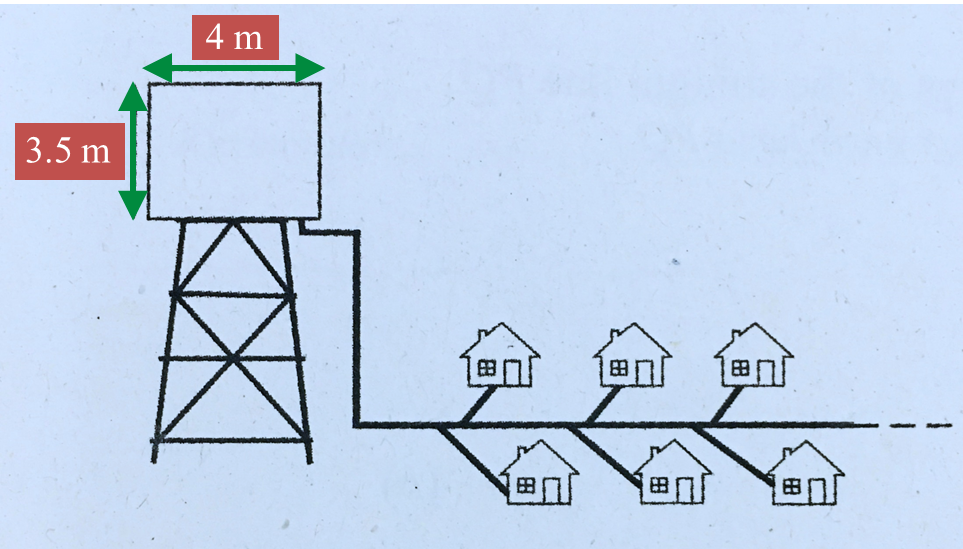 The diameter of the cylindrical tank is 4 m. It is given that each house has a cuboid tank with a base area of 0.8 m
2
.
Using  , calculate the height of the water level, in m, of each tank in the house.
Solution: