Question 16:

(a)
 Diagram 16.1 shows a Ferris wheel. The distance between point 
L
 and point 
M
is 18 m.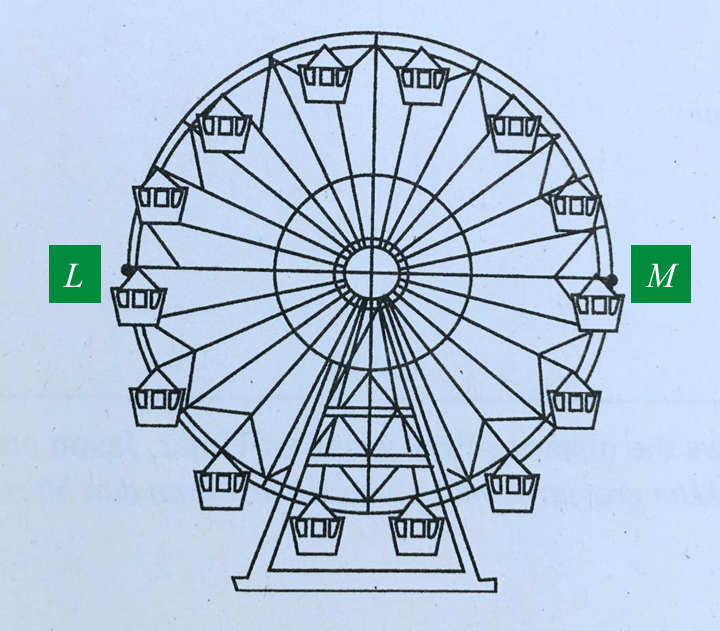 Diagram 16.1
Calculate the minimum number of complete spins required to cover the distance of 600 m in a circular motion.

(b)
 Diagram 16.2 shows one large pizza and two small pizzas. Assume all pizzas are circular with a flat surface.
Diagram 16.2
Using  , calculate the portion of the large pizza which equals to two small pizzas.
Solution:
(a)
(b)